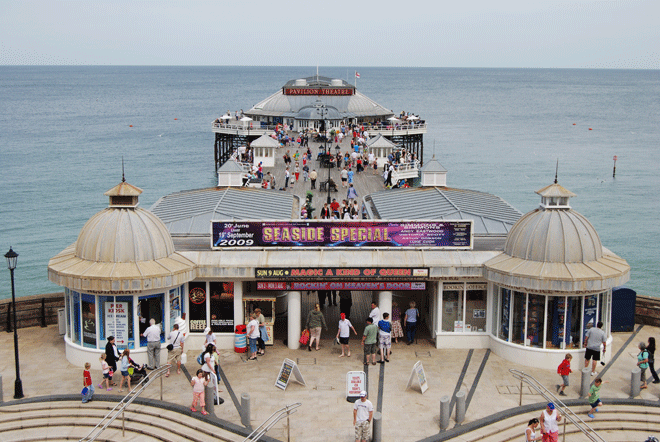 This September 2011 tour of Norfolk's seaside entertainment industry featured visits to "Poppyland" – the area around Cromer and Overstrand that became a playground for the wealthy in the period before the First World War – and to Great Yarmouth which retains a rich collection of historic entertainment buildings.
The 44-page handbook provides detailed historical accounts of the development of these resorts and the railway-system that served them, together with suggestions for background reading.
Price £15.00 including postage and packing.
Please send a cheque, payable to Mike Higginbottom, to 63 Vivian Road, Sheffield, S5 6WJ.
To see sample pages please click here.
For further sidelights on locations in this handbook, please click here.