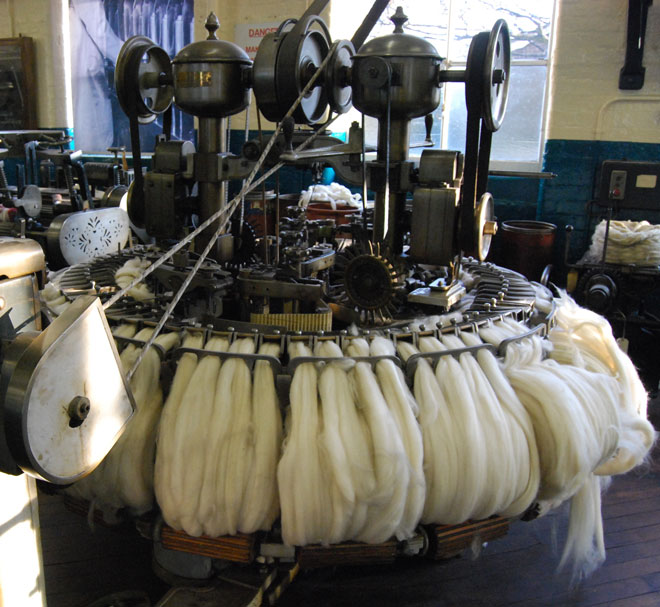 The textile industry of Yorkshire has left a distinctive legacy of huge mills, sturdy towns and cities and magnificent municipal and domestic architecture.  This tour-handbook covers examples of this distinctive heritage in and around Bradford, Halifax, Heptonstall and Hebden Bridge, including the built legacies of Col Edward Akroyd at Copley and Akroyden, Samuel Cunliffe Lister at Manningham, Sir Titus Salt at Saltaire and the Fieldens at Todmorden.
The itinerary illustrates some of the ways the industrial wealth was spent – magnificent churches and chapels, the great Valhalla of Undercliffe Cemetery, Halifax Piece Hall and the astonishing Wainhouse Tower, the finest industrial chimney in the land – and acknowledges the cultural diversity that came to the industry in its closing years.
Price £15.00 including postage and packing.
Please send a cheque, payable to Mike Higginbottom, to 63 Vivian Road, Sheffield, S5 6WJ.
To see sample pages please click here.
For further sidelights on locations mentioned in this handbook, please click here.