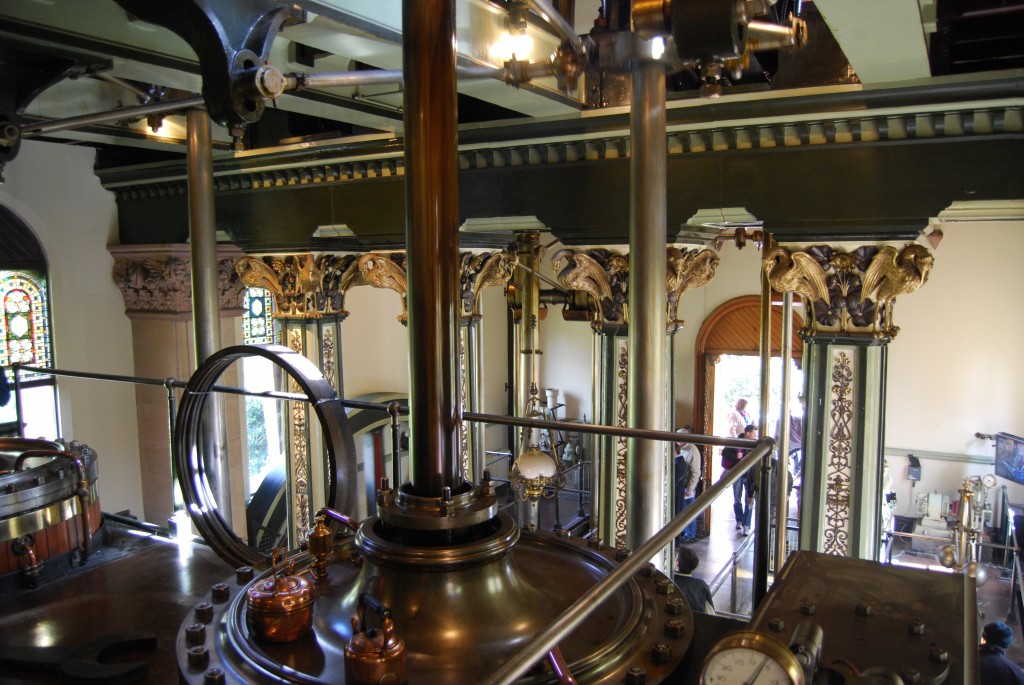 Thursday September 17th-Monday September 21st 2020
This tour is a follow-up to a London-based tour that took place in 2015, illustrating the same historical themes through different sites of relevant interest.
The Sanitary Question was the great environmental concern of the nineteenth century. The growth of great cities presented huge problems of water supply, sewage disposal and the disposal of the dead.
This major public-health crisis – comparable in seriousness if not in scale to today's preoccupation with climate change – took most of the nineteenth century to resolve, and the resulting cemeteries, sewers and pumping stations remain as a testimony to the energy and ingenuity of Victorian engineers, landscape designers and architects.
The programme will include visits to Clay Mills Pumping Station near Burton-on-Trent, Abbey Pumping Station in Leicester and the ornate Papplewick Pumping Station outside Nottingham which will be in steam, two fine Victorian cemeteries and (subject to confirmation) a crematorium, and the Derbyshire reservoirs at Derwent and Ladybower.
The full tour outline is currently in preparation and will be online in September.
Everyone on the current mailing list will be notified as soon as booking opens. Newcomers are very welcome: if you'd like to receive an alert by e-mail or post, please contact –
Mike Higginbottom Interesting Times
63 Vivian Road
Sheffield
S5 6WJ
0114-242-0951
07946-650672