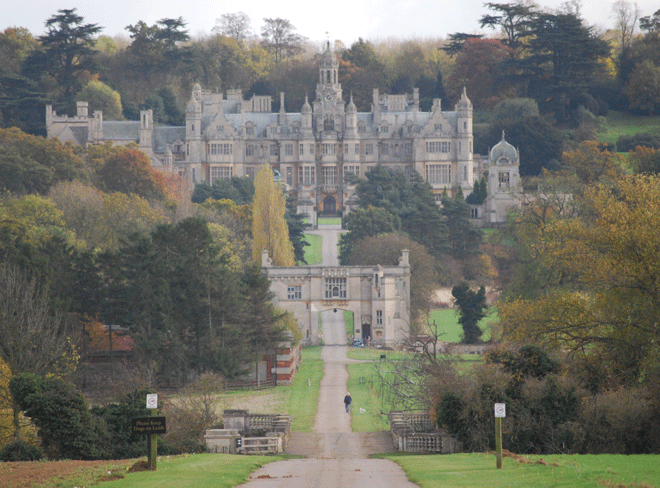 Staying in the magical surroundings of Harlaxton Manor, now the British campus of the University of Evansville, Indiana, was the highlight of this August 2010 programme.
The houses visited offer a representative selection of English country houses illustrating every period from Norman to Victorian times:
Boothby Pagnell Manor House, one of the earliest surviving examples of domestic architecture in Britain
Ellys Manor House which contains some of the finest late-medieval domestic wall-decoration in Britain
Grimsthorpe Castle, an extensive Tudor residence partly rebuilt by Sir John Vanburgh from 1715 onwards
Fulbeck Hall (1733) and Leadenham House (1792-6) two examples of the medium-sized country houses in the Palladian manner
Harlaxton Manor (1831-8), a spectacular essay in Jacobethan and Baroque architecture by Anthony Salvin and William Burn
Stoke Rochford Hall (1841-5), Burn's more compact follow-up commission for a neighbouring estate to Harlaxton
The 40-page illustrated handbook provides detailed notes of the history and architecture of each of these houses, together with suggestions for background reading.
Price £15.00 including postage and packing.
Please send a cheque, payable to Mike Higginbottom, to 63 Vivian Road, Sheffield, S5 6WJ.
To see sample pages please click here.
For further sidelights on houses in this handbook, please click here.